The Berkshire Hathaway HomeServices Northeast Real Estate network is looking for people who are serious about their real estate career.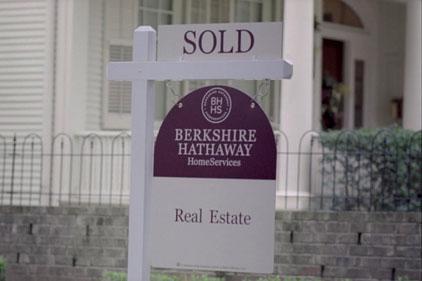 Take a good look at your current career. Are you where you want to be today? Are you headed toward where you'd like to be tomorrow? If not, now's the time to consider a career with the Northeast Real Estate network.
Flexible hours and a strong income that reflects just how much you put into your career are just a few of the potential benefits. You'll also reap the rewards of working for a company dedicated to quality.
Quality Public Relations
Our network has one of the most effective PR efforts in the industry covering international, regional and local markets. It also provides each of its Berkshire Hathaway HomeServices Northeast Real Estate professionals with PR tips, materials and formatted press releases.
Quality Education
Career development resources offered by the network are available frequently, locally and inexpensively, for all levels of experience, from the novice to the pro.
Quality Advancements in Technology
In this information-hungry market, it helps to work with a network dedicated to keeping abreast of the latest technology. Currently, our website helps generate leads, referring potential new clients directly to local offices.
Quality Recognition
You work hard and everyone should know it. The Northeast Real Estate network offers a wide range of international awards that lets your clients and peers know about your success.
Quality Referral and Relocation
Berkshire Hathaway HomeServices Northeast Referral Services generates thousands of referrals annually and also actively solicits relationships with affinity groups with Berkshire Hathaway HomeServices employees worldwide.
Quality Networking
Sometimes you learn the most just from talking to others in your profession. Participation in the Berkshire Hathaway HomeServices Northeast Real Estate Annual Convention, The Summit Conference and numerous Regional Sales Rallies will help you network and stay in touch with successful professionals like yourself.
If you're serious about your Real Estate career, send your resume to Berkshire Hathaway HomeServices Northeast Real Estate at 160 Broadway Bangor, Maine 04401 – Attn: Chad Norris, or call 207-942-8261 for an appointment to discuss your future in Real Estate. Resumes can also be emailed to Berkshire Hathaway HomeServices Northeast Real Estate. Send Resumes to cnorris@bhhsnere.com
Become a part of the Berkshire Hathaway HomeServices Northeast Real Estate team